Rock Selfie for climbers
The interactive climbing experience
Climbing is an adventure, passion and challenge. The spectacular movements require a lot of strength, skill and courage. With the Rock Selfie you can experience a moment of exposure up high on a rockface and feel like a climber in action.
With the Rock Selfie, Vertical-Life received the ISPO Gold Award 2018.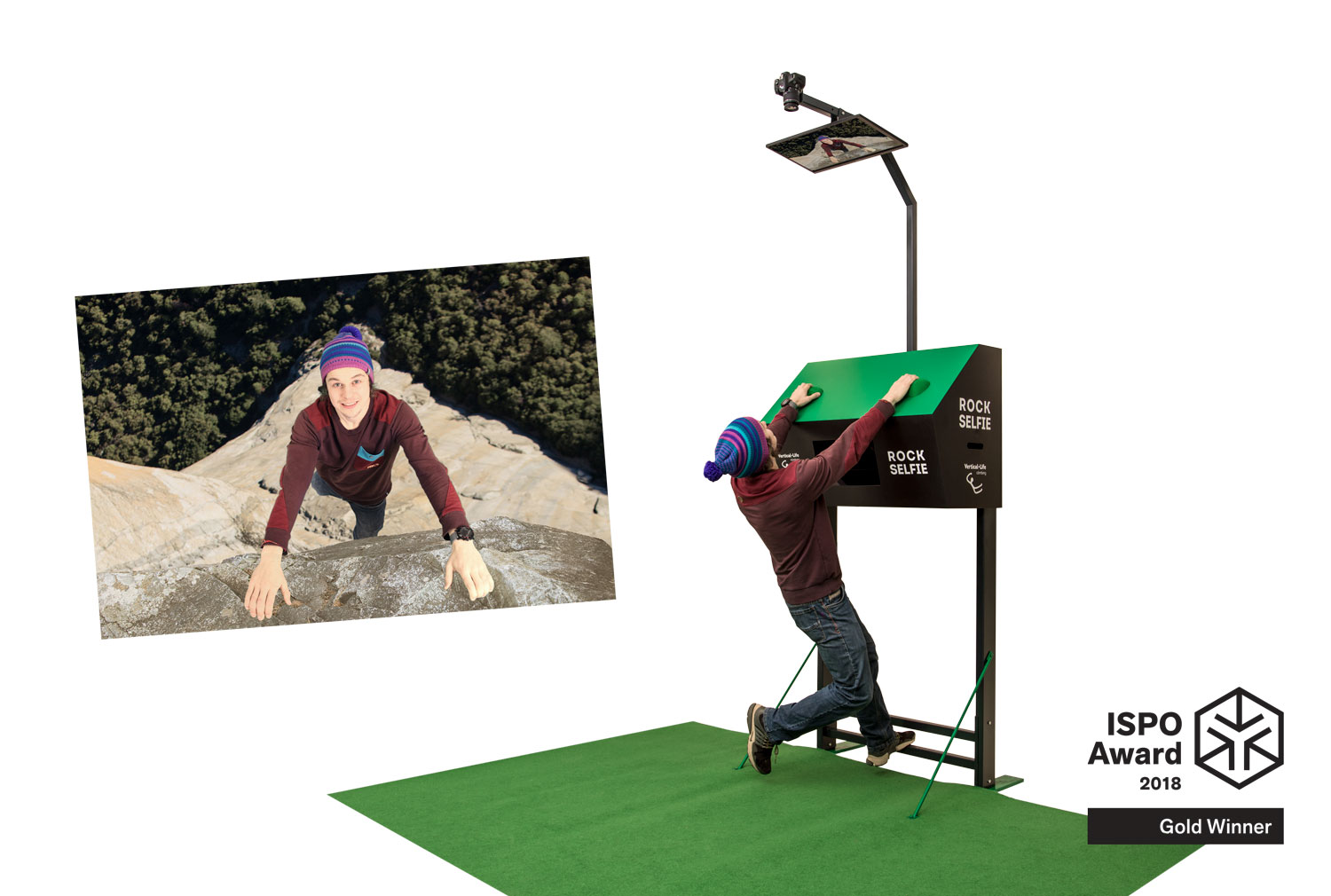 How it works
The handling of the Rock Selfie is simple: you activate a camera timer by tapping on a tablet screen, position yourself on a green carpet and grab the climbing holds. A picture is taken and automatic editing replaces the green floor with a spectacular climbing backdrop. The picture can then be sent directly to an e-mail address or downloaded from the website.
Inquiries
Would you like to rent or buy a Rock Selfie for your store, event or to promote your brand?
For orders and inquiries, please get in touch with us at Vertical-Life:
[email protected]
+39 0472 611 753